Curious about how you can save more time with your load carriers, such as Danish carts, CC Containers, trolleys or barrels?
When it comes to managing load carriers, a lot of time can be gained with this. That way you have more time to spend on other activities.
In this blog we have set out 10 hacks, so that you can save time in managing your load carriers.
1. Know where they are going – Know where they are
Manage your load carriers with TrackOnline, a packaging registration system. That way, you always and everywhere know where your load carriers are; at location x, at the carrier or at your customer.
So, you no longer have to waste time finding out where your carts are and you always have real-time insight.
2. The proper design of the dashboard
You can keep track of your load carriers going back and forth with paper reports or in Excel. Only this does not provide real-time insight. And you also lose the overview quickly. But with a digital packaging registration system you can set up your dashboards in such a way that you have an overview of what is important to you.
An example from practice: every user can create a dashboard with the information that is important for their company: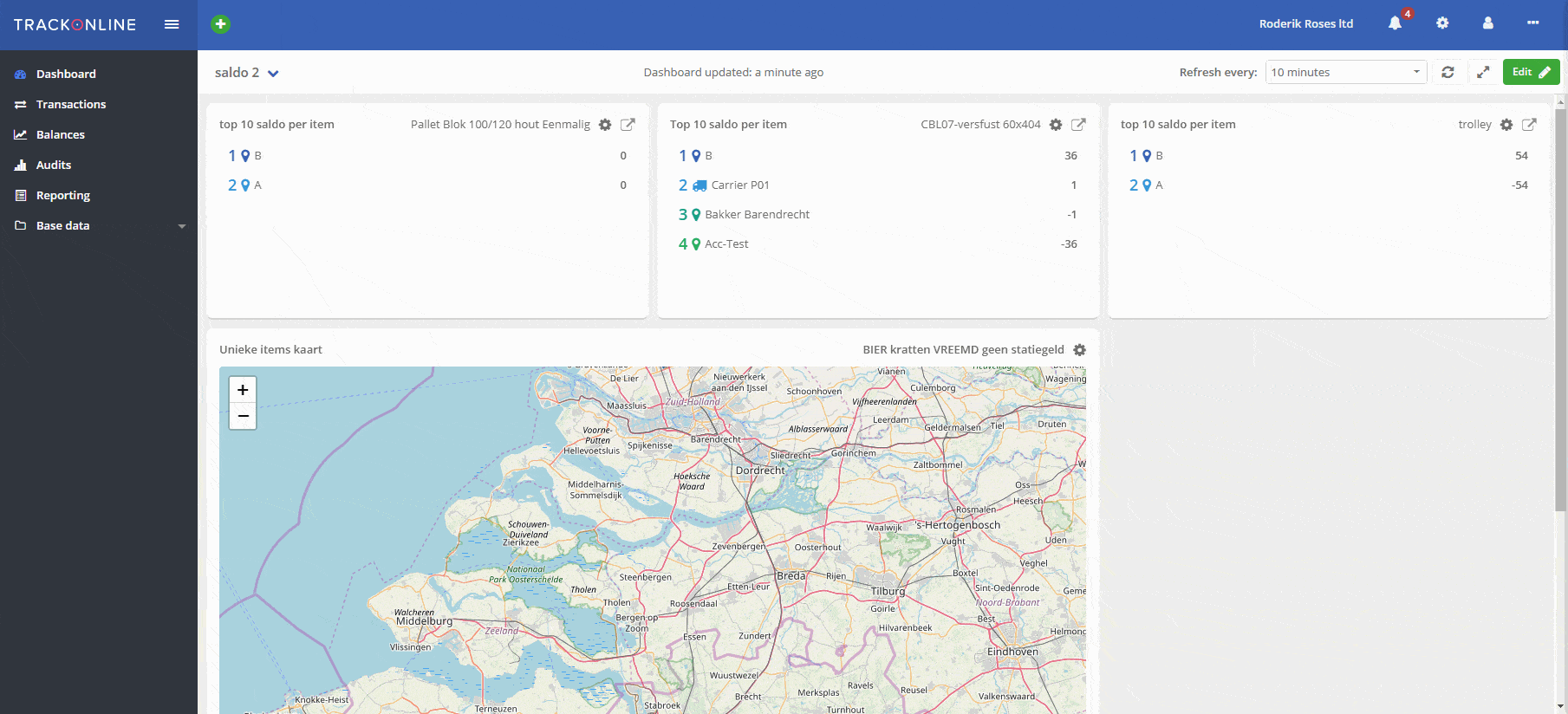 3. Share reports
With TrackOnline you not only have insight into your packaging process, but you can also download reports as a pdf. You can easily save or share this with your customer.
You can export reports. Analyze and identify optimization options and a better strategy for the future.
They say for good reason: a warned person counts for two. By preparing for busy days, such as the well-known top days, you will not be confronted with surprises. You have insight with reports and analyzes. During the peaks and troughs, you are prepared and you have no shortage of jobs. By understanding your packaging process, you can respond to your cart management. So, if there is a risk of shortage, you can buy your carts on time when renting or buying extra.
4. Quick tuning
By sending a digital balance overview of your carts to your customer, a customer can immediately confirm or reject and change this. As a result, you do not have to call back and forth, but the contact is directly via the digital platform.
5. Communicate efficiently
You can easily send a report from TrackOnline. Your customer can respond immediately if it is not correct. If your customer also has TrackOnline, he or she can indicate this in the chat. Do not call back and forth and wait until someone is available. No, just send a chat message.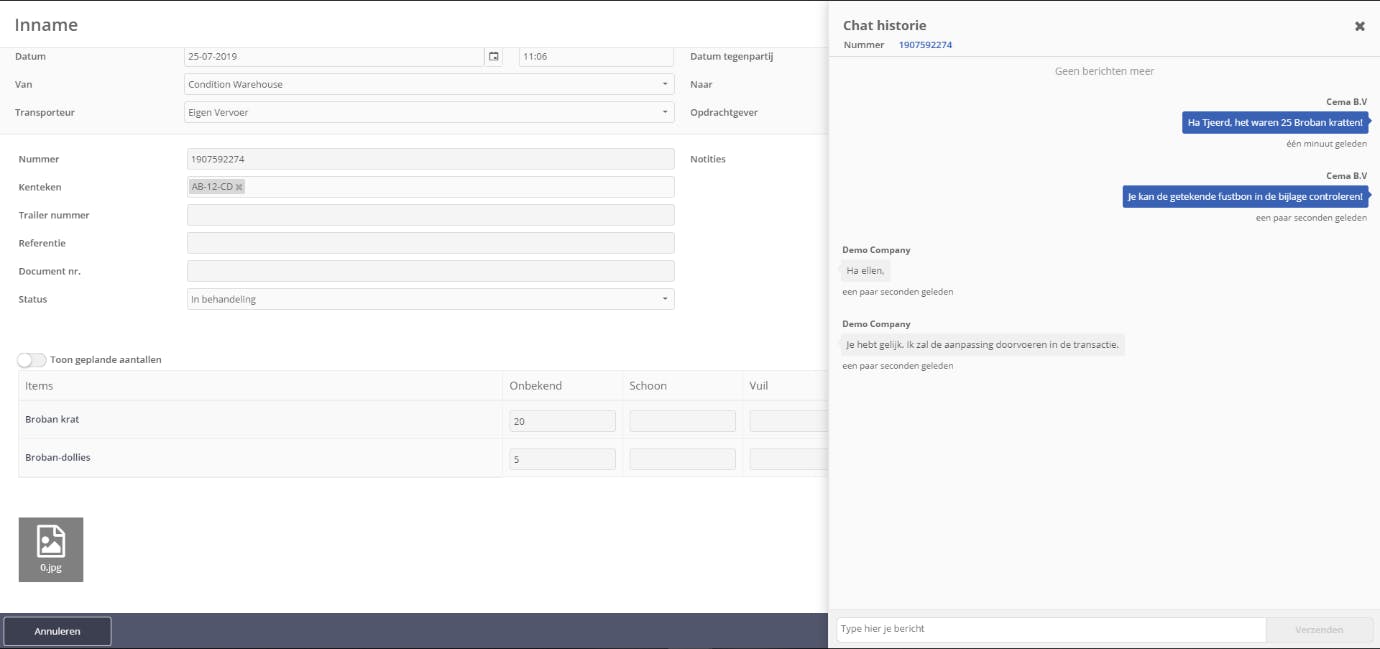 6. Fewer discussions
With TrackOnline you can make a link with your customer. This way the customer sees what you see, both parties have real-time insight. This means that discussions are less likely to take place, because both parties have insight into the transactions.
7. 24/7 insight with the App
You have insight into your transactions anytime, anywhere. With the mobile application you can always see where your stacking carts, Danish carts or other load carriers are.
Do you no longer want to waste your time? Get started with TrackOnline, try it free for 30 days.
Not only save time but also work more efficiently or save money in the future? Follow our LinkedIn, here we share the latest developments of our smart solutions.