Deli Home is the umbrella organisation that encompasses well-known brands such as CanDo, Bruynzeel, Lundia, Skantrae and Weekamp. Deli Home (established in 1869) is active in the B2B market with a strong focus on the consumer. We are in close contact with our customers that operate in the consumer market as well as the professional market. Deli Home believes that using custom timber products, produced specifically for the space they are meant to be used in, is the best way to improve and customize a home. For the safe and sustainable transport of this varied range of products, Deli Home has found an innovative solution in the form of specially designed transport equipment (returnable wooden foldable boxes).
It is crucial for Deli Home to manage their transport equipment so they can efficiently reuse their equipment, resulting in a more sustainable way of transportation that requires less material and packaging. By knowing how much of the available transport equipment is located at customers or empty in storage, Deli Home can ship orders without delay.
Real-time overview on location of load carriers
After several tests with different positioning solutions, Deli Home came in contact with RTiOT and their Internet of Things solutions for tracking returnable transport items. As a first step, they started a proof of concept with Bluetooth Low Energy devices (Intellifi) that would enable them to track and trace the returnable transport items in a reliable and cost efficient way.
The robust (IP67) Bluetitan tag sends a Bluetooth signal every few seconds strategically placed BLE spots. The low power consumption of the tags ensures a lifespan of up to 10 years.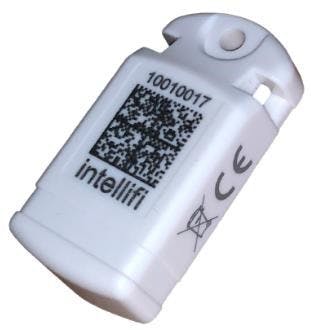 The data is sent to the RTI management software TrackOnline (Bexter) in order to see where the different assets are located and if the balances at specific locations are sufficient.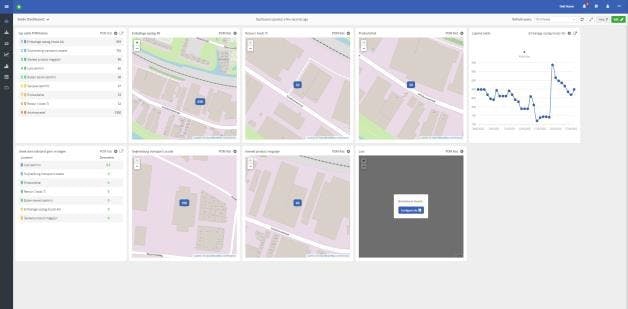 Implementation
After the positive results of the proof of concept, Deli Home started to enroll the solution on all their transport equipment. Furthermore, they connected the TrackOnline platform with their own ERP software. This is crucial in order to give the planners actual insight in the whereabouts of the transport equipment.
Results
Implementing the Intellifi BLE devices helps keeping track of the whereabouts of their valuable transport equipment which allows an efficient and sustainable use of transportation. Using TrackOnline enables Deli Home to have a quick overview of the locations and makes them able to manage their pool of wooden boxes more accurate. Moreover, the solutions is very scalable and can easily be expanded to other transport equipment items.
Patrick Suppers (manager POM): "Every day we experience the benefits we get from the real-time insights we have now. It enables us to further improve on a sustainable way of transportation."