Earlier we wrote about how you can take the first steps with TrackOnline. We are now going one step further. In this article you can read how to set up your dashboards, administer paperless and reconcile balances with your relations.
Personalized dashboard
Want to know at a glance where most CC containers are or know how many Danish carts there are at location X? This is possible in TrackOnline on your dashboard. This can be set up according to your own wishes and what is useful for you.
You set up a dashboard with widgets. You can see a widget as a small integrated application in TrackOnline. An example of this is the "top 10 balance per item". With this widget you can see where your highest balance for this item, such as a CC container, is. This way you as a user can keep an eye on your most important location.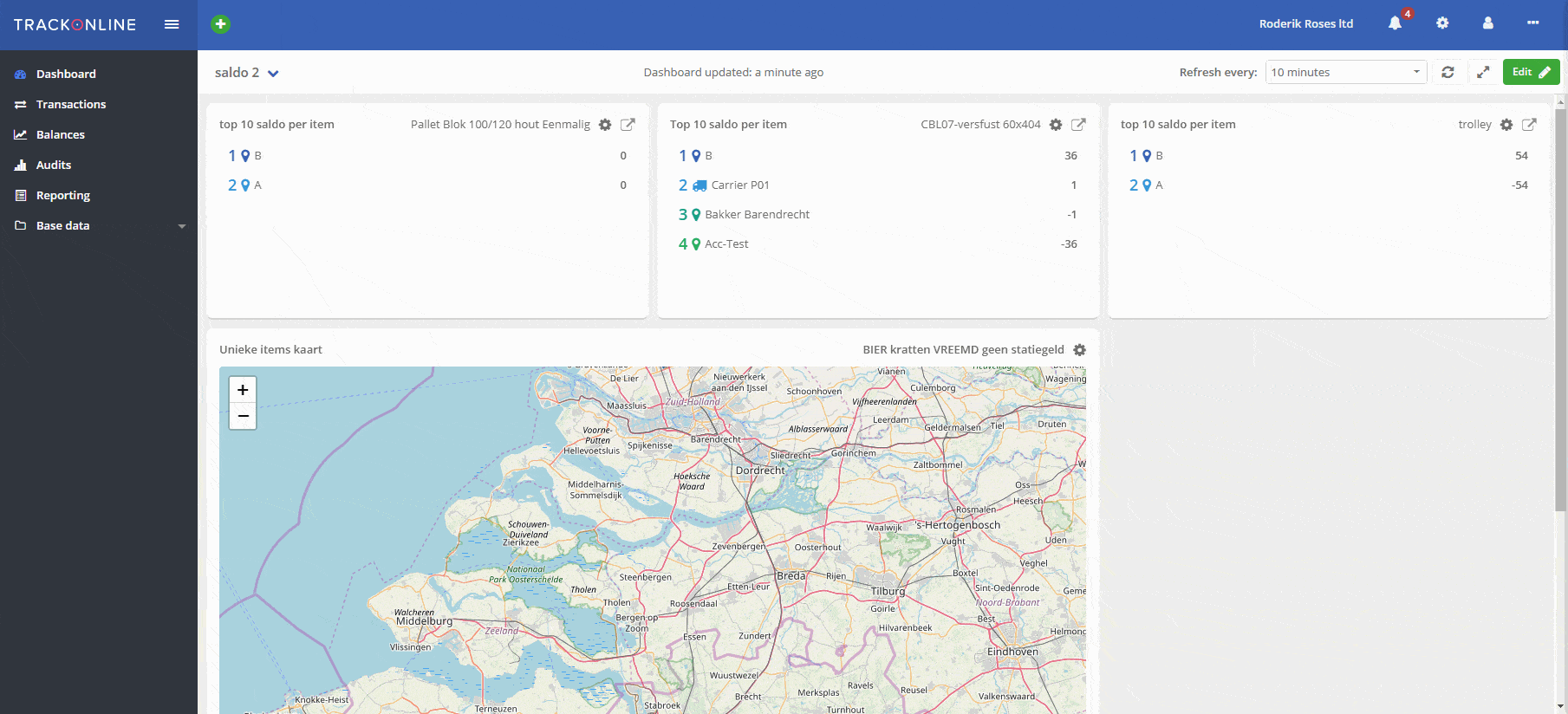 With the "Balance per location" widget you select a specific location yourself. An example of this is that you select one of your own locations, so that you see what you have in-house at that location. In this way you can keep an eye on the (for you) most important location.

Tip: if you have previously entered the value for items, you can see in this widget how much value is at which location.
Paperless reporting
With TrackOnline you take the step to a paperless administration. In the application you can easily create, save and send reports.
E-mail templates can be personalized and arranged in any available language (Dutch, English, German, Swedish, Spanish and French). The language of the template will respond to where you send your report. This way you as a user can inform your relationship about the transactions that have been processed. For example, you send a report to your client every week.
With "Transaction per location" the locations can have a tag. By filtering smartly on location tags you can share an overview easily and efficiently with your relations.
You can select one or more locations to e-mail.

Confirm balance
Match your balances of load carriers. With "Balance confirmations" you can reconcile balances with your relations. For example, ask your relations for confirmation about transactions over the past weeks. By means of an e-mail your client will gain insight into the balance of his balance. This way the customer can agree or indicate that something is wrong. When something is wrong, the customer can respond very quickly by indicating this, which is immediately visible in the administration. In this way, individual emails do not have to be processed, which saves time.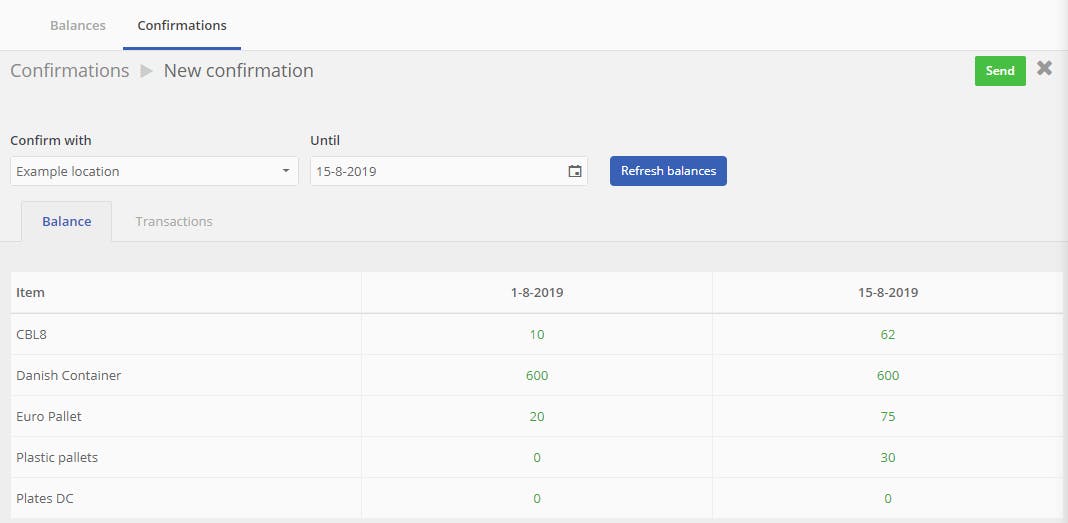 Get started yourself
Now you can get started yourself! Get an overview in your administration, connect quickly with your relations and set up your dashboards according to your wishes. It's possible in TrackOnline. If you have another question, please contact us, because we are happy to help you on your way!
Don't have a TrackOnline account yet, but are you curious now? Then try it free for 30 days.