Yes, it's time. You have requested the TrackOnline free trial and want to get started as quickly as possible! Let me take you through the first steps you can take in using TrackOnline.
The base
Start by entering your 'Master data'. This data is divided into three categories:
Items; your carts, containers, buckets or other load carriers that you want to follow.
Locations; the locations of the parties involved with which you do transactions, such as your location, other locations, suppliers and customers.
Carriers; the details of your carrier(s) who carries the load carriers.
You can find Master data in the menu: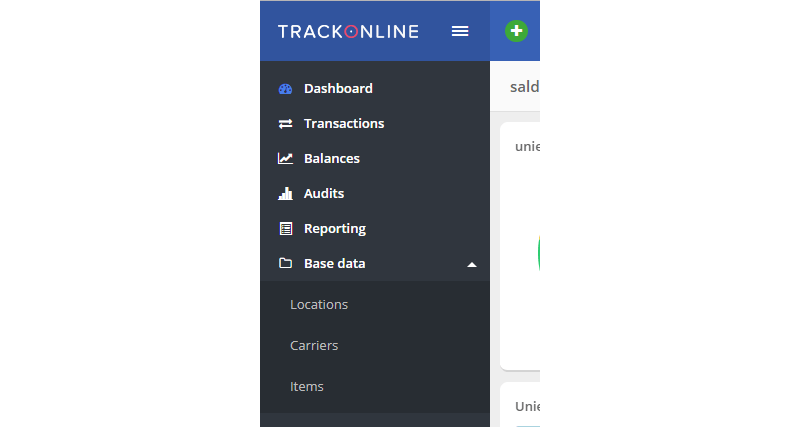 By clicking on the gear icon and 'Administration settings' you can label your 'Transaction types' under transactions. Transaction types are part of the processes in your company. If your company is mainly occupied with intakes and issues, then you must check this. Some options are intakes, issues, purchases, transactions registration and transfers.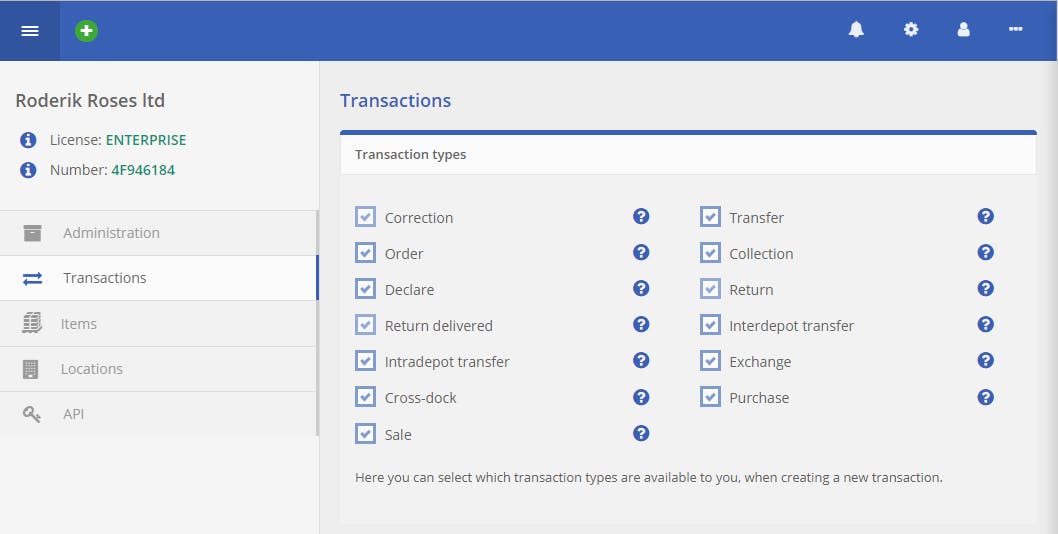 This is the foundation of TrackOnline. Entering this data makes the use of your packaging registration system quick and efficient. This way you gain insight into the locations and numbers of, for example, your Danish containers.
Extra convenient!
Quickly create a profile for a specific location group. Click on the gear (top right) and then location profiles. Suppose your company has many transactions with growers. These growers all use CC carts and for this group you can create a group under 'location profiles'. The advantage of this is that with a transaction the entry field is automatically filled in with the correct item. This makes entering transactions easier and faster.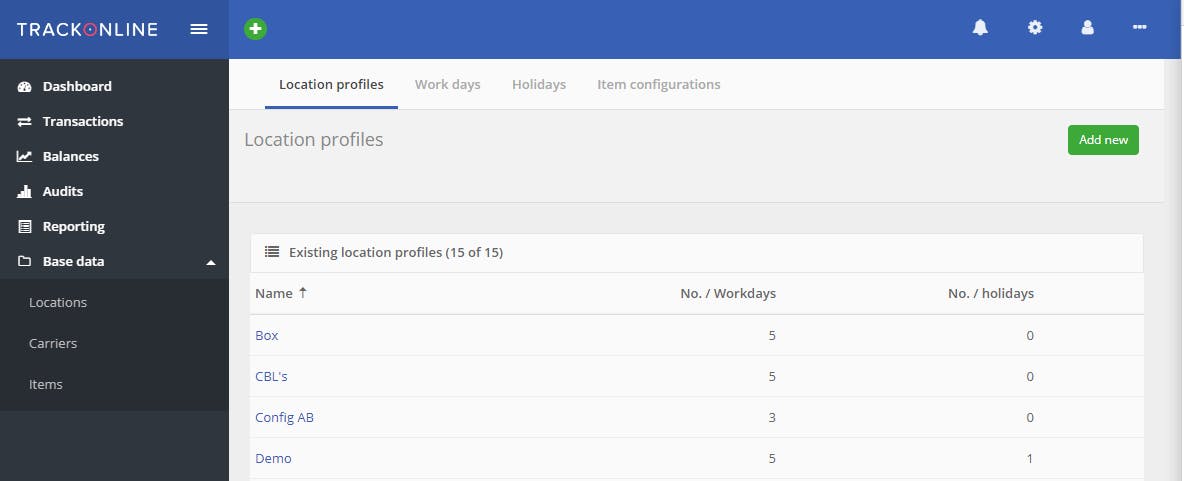 Get to work!
Now you can enter the first transaction, or your first order. A number of things are filled in automatically, the rest is easy to fill in using the fields, such as:
Carrier; to be filled in with a drop-down field, since you have previously entered your carriers. Here you can add details such as a license plate.
Item type; the type of items used to transport the products such as Danish carts, CC containers, casks, buckets and cans.
Location; the from and to location.
In addition to these fields, there is the option to add more. For example, documents, notes or status can be added. In short, you can make your order as detailed as you want!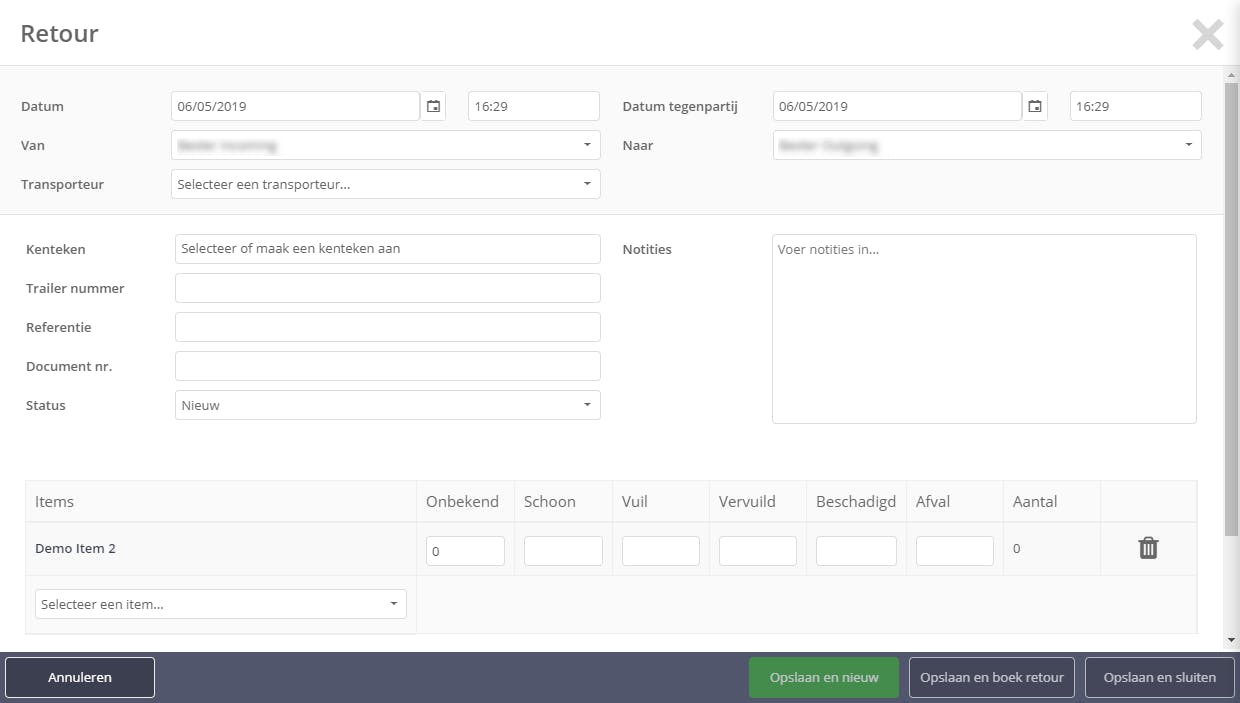 Transaction overview
An advantage of TrackOnline is that you see all your transactions in the overview. One view of all your transactions with the corresponding information such as;
Date;
Order number;
Location (from and to);
Attachments;
Status.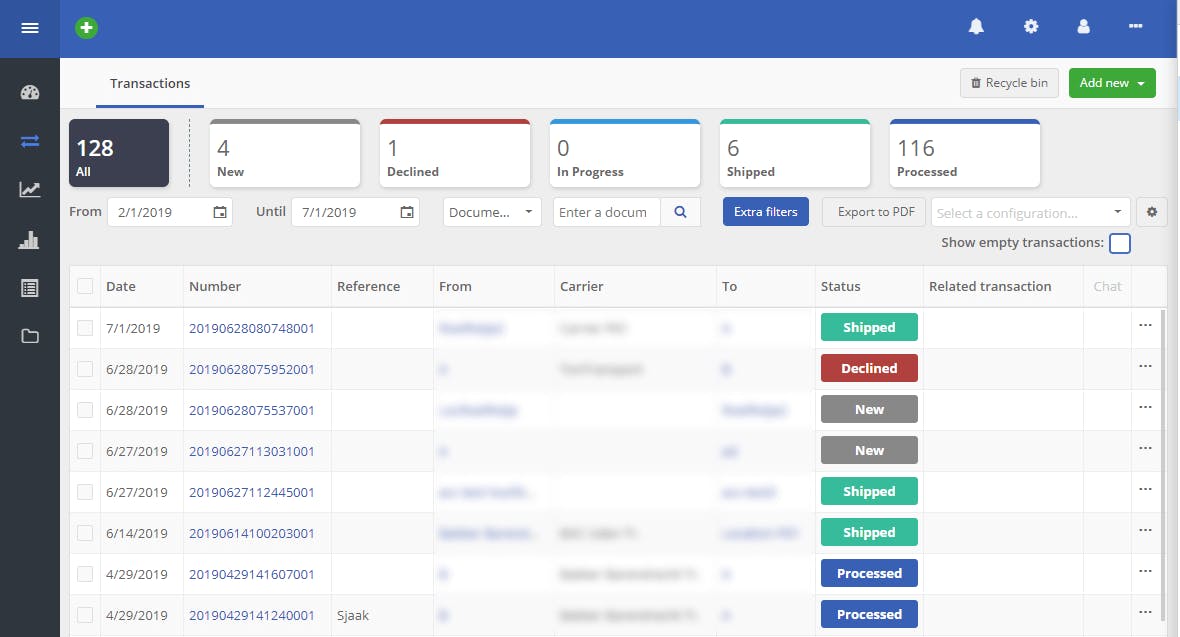 Important!
Transactions can easily be booked in the transaction overview. With one click, most data is already entered. It is up to you to check and approve this.
Action
You can quickly perform various actions by right-clicking on an item, such as:
Return transaction; locations have already been entered.
Transfer transaction; for example, to the carrier or another party
Transaction document. You can download this document and serve as a delivery receipt.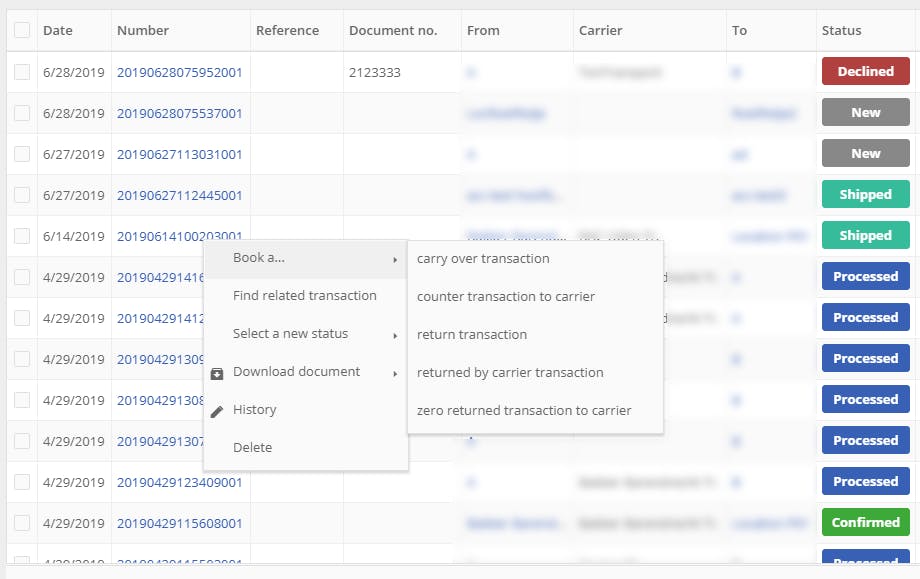 You can download documents anytime, anywhere via the TrackOnline app or via your computer. A carrier can use the application to view a balance or to register a transaction.
TrackOnline Start
Are you done with the cluttered paper administration? Do you want insight into the locations and numbers of your carts? You are one click away to try TrackOnline for free for 30 days. Click here and start! Next time we will elaborate on inviting users.