We said it before and we will say it again: to measure is to know. By knowing how much packaging is located where, you have control over your packaging flow. With TrackOnline, the packaging registration platform, you always and everywhere know where your packaging is located.
Reports and dashboards
Packaging transactions and balances can be viewed with reports and dashboards. With reports you can easily filter, so that you quickly have the information you are looking for. You adjust a dashboard to your own wishes and to what is useful for you. You set up with widgets, for example the widget that shows the "top 10 balance per item".

The advantage of a personalized dashboard is that you can see at a glance what is important to you! Whether that is an overview of the most important locations or the balance per item. The dashboard shows collected data, obtained from previously exchanged data such as transactions and balance reconciliations.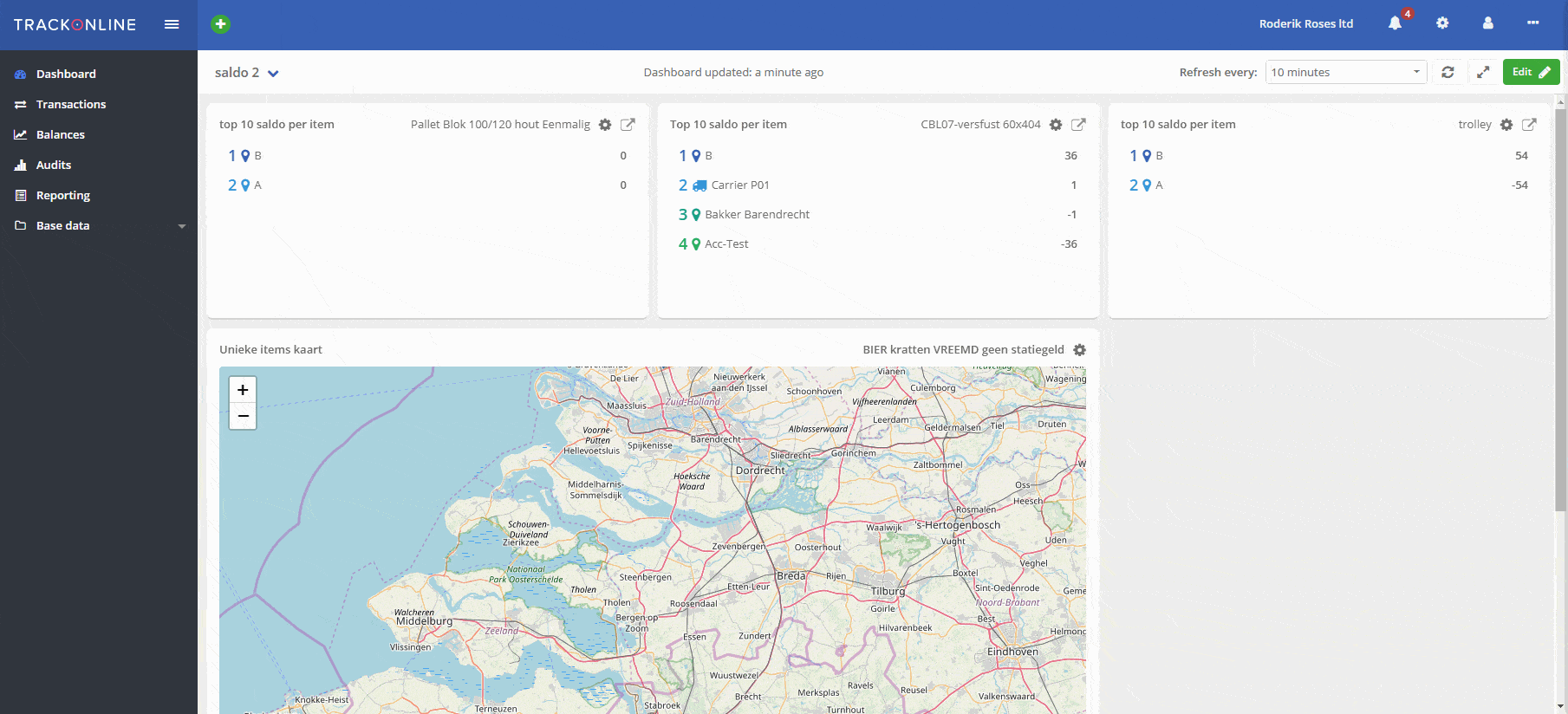 Digital collaboration
With TrackOnline CONNECT we make digital collaboration possible. With reports and dashboards you can flexibly generate data for internal or external use. Moreover, TrackOnline is software that can be used independently of location and time.
TrackOnline CONNECT
Digital collaboration is possible with TrackOnline CONNECT, the free functionality of TrackOnline, the packaging registration platform. Easily connect with your customer, supplier or carrier with CONNECT and view the same data in real time. Enable digital collaboration yourself by inviting your customers, suppliers and transporters with TrackOnline CONNECT, read here how you can do that or contact 1 of our TrackOnline Experts.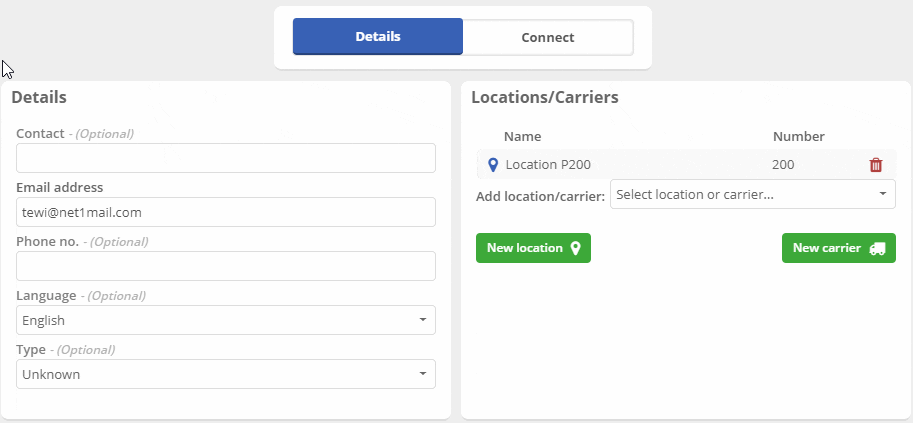 Are you not yet using TrackOnline? Then try the application 30 days for free.